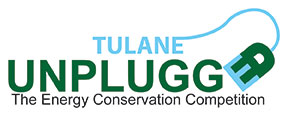 Tulane Unplugged 2016


This year our annual residence hall sustainability challenge will focus on Energy Conservation. Tulane Unplugged is a friendly competition between residence halls to see who can conserve the most energy.
Over the course of three weeks, the residence halls will commit to energy saving actions and will be ranked on how much they reduce their electricity use from February 22-March 13, 2016.

The winner will be the residence hall with the highest electricity savings. (Due to infrastructure differences, Aron will not be able to compete.)

This year, you can visit Tulane's Building Dashboard and monitor your dorm's energy use and competition standings in real time.

---