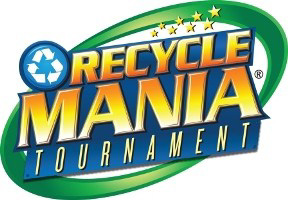 Annual RecycleMania Residence Hall Challenge


RecycleMania is a friendly competition among college and university recycling programs to see who can waste less and recycle more. Over an 8 week period, schools report recycling and trash data which are then ranked in categories such as the largest amount of recyclables per capita, the largest amount of total recyclables, the least amount of trash per capita, and the highest recycling rate. During RecycleMania, Tulane runs the Residence Hall Challenge, a green competition between dorms. Visit Recycle Tulane on Facebook to see the most recent results!



---


Building Captains Needed for 2015 RecycleMania Residence Hall Challenge

Looking for a resume-building leadership experience that allows you to make a difference in your community? The third annual RecycleMania Res Hall Challenge is seeking Building Captains for this year's competition, which will run from March 1-22. Building Captains motivate and organize their fellow residents to recycle, reduce waste, and save energy during the competition. This will be a short-term commitment that provides an opportunity to try out new leadership and communication strategies, and get more involved with sustainability at Tulane. Resources for RecycleMania Building Captains are posted here.

The first Building Captain training will be held Saturday afternoon, February 21. To apply, send an email expressing your interest to recycle@tulane.edu.

Residence Hall Challenge 2015

Tulane's third annual residence hall recycling competition will be held from March 1 to March 22, 2015. This year's competition will test the residence halls in three different green categories:
Most recycling per person
Least garbage per person
Greatest electricity savings


The winner will be the residence hall with the highest average ranking in these categories. (Due to infrastructure differences, a few residence halls will not be able to compete in the "Least Garbage" and "Greatest Electricity Savings" categories. For these residence halls, the average ranking will only be based on two of the categories.)

2015 Results

Visit the Recycle Tulane Facebook page for updates on results. Results for the "Greatest Electricity Savings" category can be viewed on Tulane's Building Dashboard.